CORPORATE TEAM
BUILDING EVENTS

In order to retain a competitive advantage in today's demanding business environment, more and more companies are seeking to optimise the output from their employees at all levels. This can be best achieved by developing critical people skills.
Teamwork, leadership, problem solving, creative thinking and communication are all examples of these vital skills.
With thirty years' experience, we have expert trainers and facilitators who can provide you with first class, tailored corporate training and team building, with a sole aim to link outdoor activities and problem solving exercises to reflect and fit the needs of your business.
For more information about team-building on the River Wye, please contact us on 01600 890238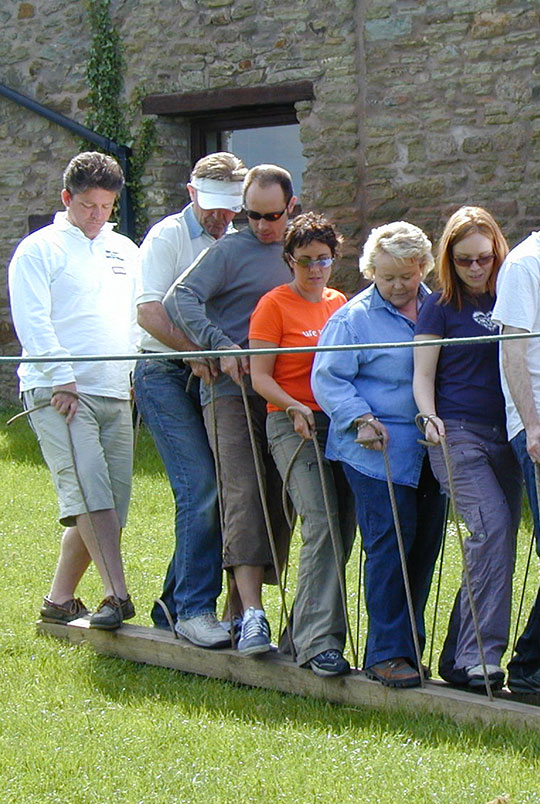 Wyedean Canoe & Adventure Centre

Our top industrial consultants and outdoor experts together create a unique team. We provide safe, focused, high value training that will make a real impact back in the work place. We will listen to your needs and design a course for your requirements.
The beautiful setting at Symonds Yat East serves to inspire our delegates. Away from their normal working environment, delegates feel less constrained in how they respond to training. Being in the outdoors increases this receptiveness.
All our activities are within five minutes of the Royal Lodge. We are located within 45 minutes of Bristol and Cardiff, two and a half hours from London and one hour from Birmingham.
AA AWARD WINNING GUEST ACCOMMODATION