Wyedean Canoe  Advemture Centre Ltd
During your stay there are plenty of things to do in the Forest of Dean and the Wye Valley, why not add the thrill of some real adventure activities with us!
Choose from Paddle Boarding, Kayaking, Canoeing, Climbing, Archery, a Tree top adventure on our High Ropes Course with a 100M Zip Wire and much much more…

Exclusive Access to Prime and Unique Locations
The Royal Lodge is ideally placed for a day's river Wye fishing in the stunning Wye Valley.
The River Wye is a popular venue for visiting fishermen due to its quality and quantity of fish. Riffles and deep holding pools attract a variety of species including barbel to 12lbs, chub to 5lbs, large shoals of dace, bleak, perch and some very large pike! There are even the occasional trout and grayling popping up in catch reports. Salmon fishing is possible but the correct permits should be sought before fishing for them.
Open season for coarse fishing is from the 16th June and 14th March. EA rod licenses are required and can be obtained from the local post office in Goodrich. They can also be purchased on-line from the Environment Agency website. Please refer to the Environment Agency byelaws as these apply to the River Wye.
All anglers should look no further for more information than Angling Dreams www.anglingdreams.co.uk . Fishing must be booked in advance of arrival.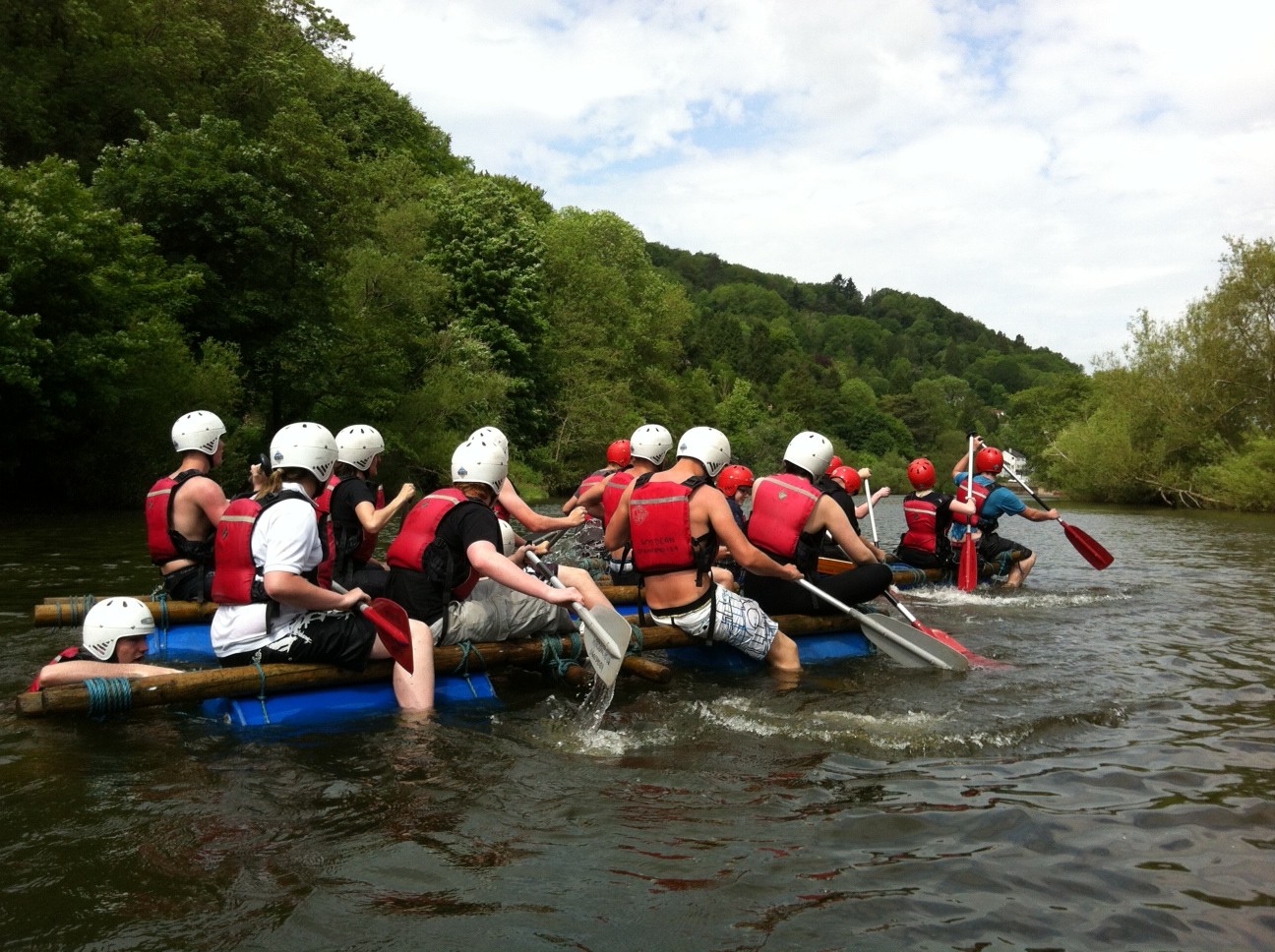 Symonds Yat Rock
Fantastic views of the surrounding counties and an ideal place to see Peregrine Falcons nesting between April and September. The path to the rock starts just at the bottom of The Royal Lodge's steps.


Pedal A Bike Away
Bike hire, events and trails.

Boat Cruise- 01432 267862
Sail upriver with Kingfisher Cruises captained by Ian Price, who can impart all the history of the area.